Make Time for What Matters
Laura Vanderkam's time management strategies reveal how to get the most out of each week so teams can build a life that balances work and home.
Mix and match our content to create a customized experience for your team.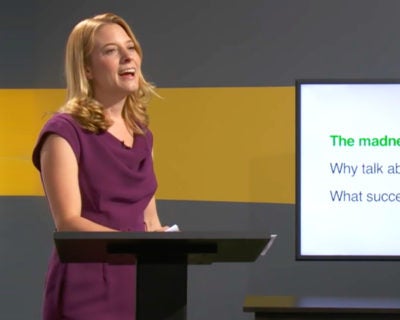 Speaking Engagements
A nationally recognized journalist and speaker, Laura uses the principles from her bestselling books to guide teams toward more purposeful time management.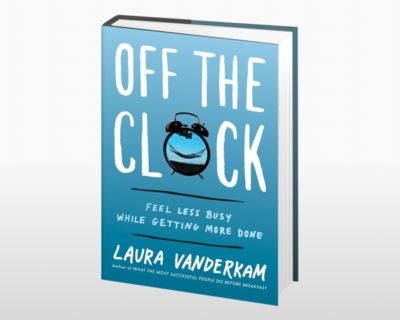 Books in Various Formats
Time management, reduced stress, and better lives are the guiding principles of Laura Vanderkam's books, including What Successful People Do Before Breakfast, 168 Hours, and Off the Clock, which explores how maximizing your time creates opportunities. In I Know How She Does It, Laura shows how real working women with families are actually making the most of their time.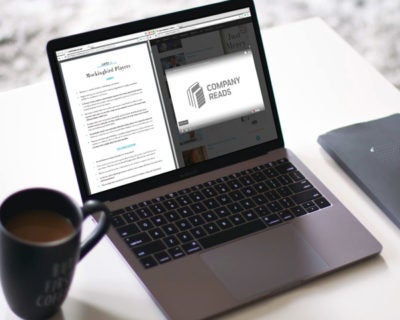 Bonus Content
Curated content enhances Laura Vanderkam's discussions about time management, productivity, and work–life balance.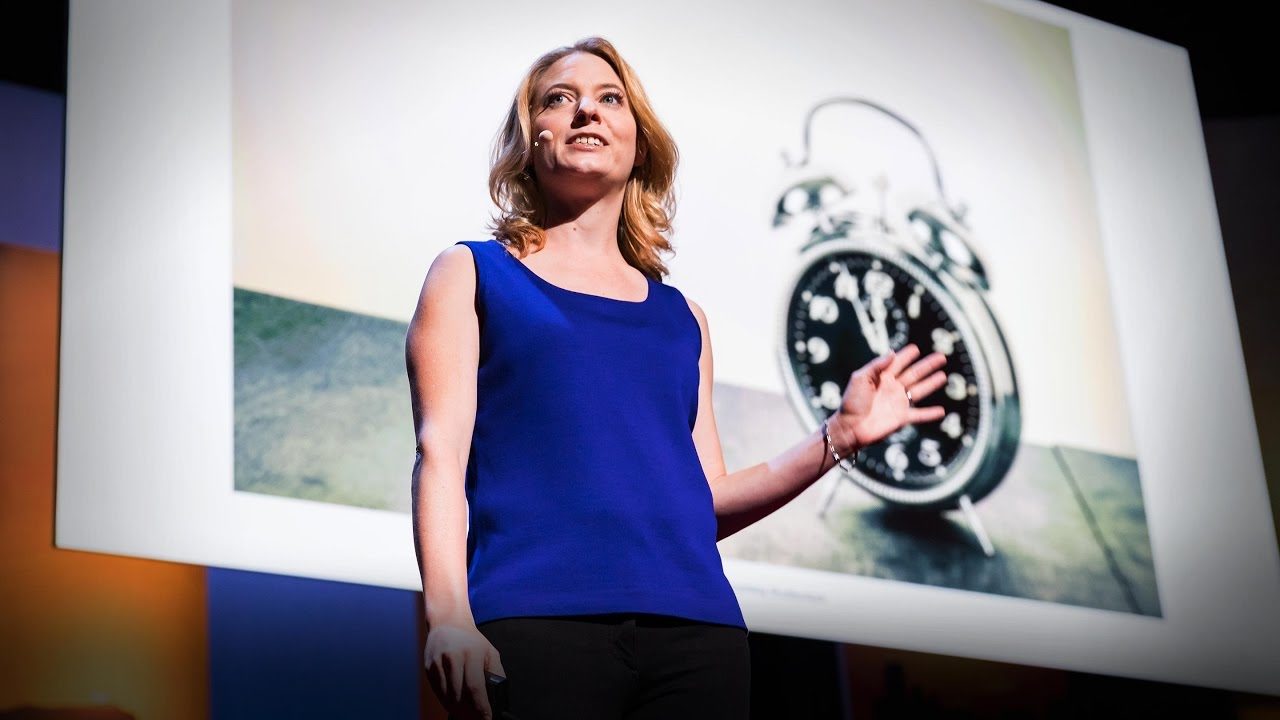 How to Gain Control of Your Free Time: There are 168 hours in each week. How do we find time for what matters most? In this TED Talk, Laura Vanderkam offers a few practical strategies to help find more time for what matters to us, so we can "build the lives we want in the time we've got."
"As a busy CEO, I was inspired by the hundreds of people Vanderkam studied who found ample time for career, family, and self in the same 168 hours available to everyone, each week."
Richard Sheridan, CEO and chief storyteller, Menlo Innovations, and author of Joy, Inc.
"Vanderkam's curiosity for high performance and what makes it possible is infectious."
Jon Acuff, author of Do Over
"Laura Vanderkam shows us how to use our only real wealth—our 168 hours a week—to make our lives richer, not busier."
Geoff Colvin, author of Talent Is Overrated
"We so often live our lives day by day. Laura wants us to think about doing it hour by hour. Living this mantra by example, she gets more done in a day than most of us do in a week."
Seth Godin, author of Linchpin
"I'm a longtime fan of Laura…Thanks to her findings, I'll never look at my weekly calendar the same way again."
Gretchen Rubin, author of Better Than Before and The Happiness Project
Program Topics
The New Corner Office: Succeed While Working at Home

Has your organization gone virtual? Drawing on themes from her post-pandemic book The New Corner Office, Laura shares strategies for working productively and ambitiously from home. Audience members will learn how to manage their time, give work-from-home days a satisfying rhythm, nurture their virtual relationships, and optimize well-being.

168 Hours: Succeeding at Work and Life, 24/7

Drawing on the themes from her time management books, Laura talks about how to manage the 168 hours we all have each week to get the most out of your professional and personal life. In addition to sharing her top time management tips, Laura can work with a few audience members beforehand to tweak their schedules, and incorporate the results into her talk.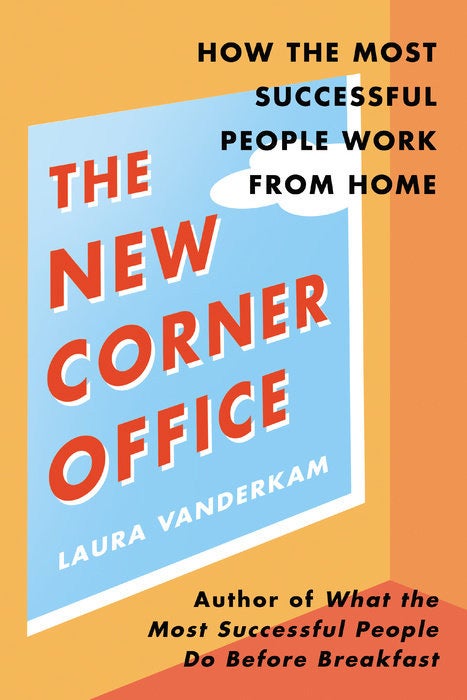 "I'm a longtime fan of Laura Vanderkam's insightful work–her recommendations for getting the most out of every day are often counterintuitive but always realistic and manageable."
—Gretchen Rubin, author of Better Than Before and The Happiness Project
"Laura is my go-to expert on time management."
—Chris Guillebeau, author of The $100 Startup and The Money Tree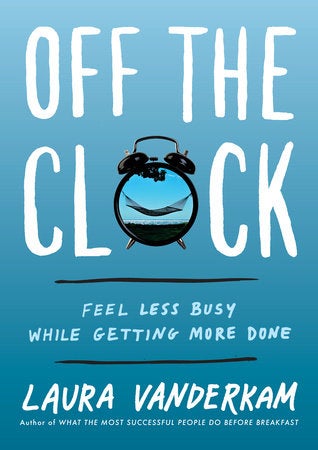 Off the Clock
Feel Less Busy While Getting More Done
Most of us feel constantly behind, unsure how to escape feeling oppressed by busyness. Laura Vanderkam, unlike other time-management gurus, believes that in order to get more done, we must first feel like we have all the time in the world. Think about it: why haven't you trained for that 5K or read War and Peace? Probably because you feel beaten down by all the time you don't seem to have.
In this book, Vanderkam reveals the seven counterintuitive principles the most efficient people have adopted. She teaches mind-set shifts to help you feel calm on the busiest days and tools to help you get more done without feeling overwhelmed.
Available as paperback, audiobook or eBook.
 256 pages; May 29, 2018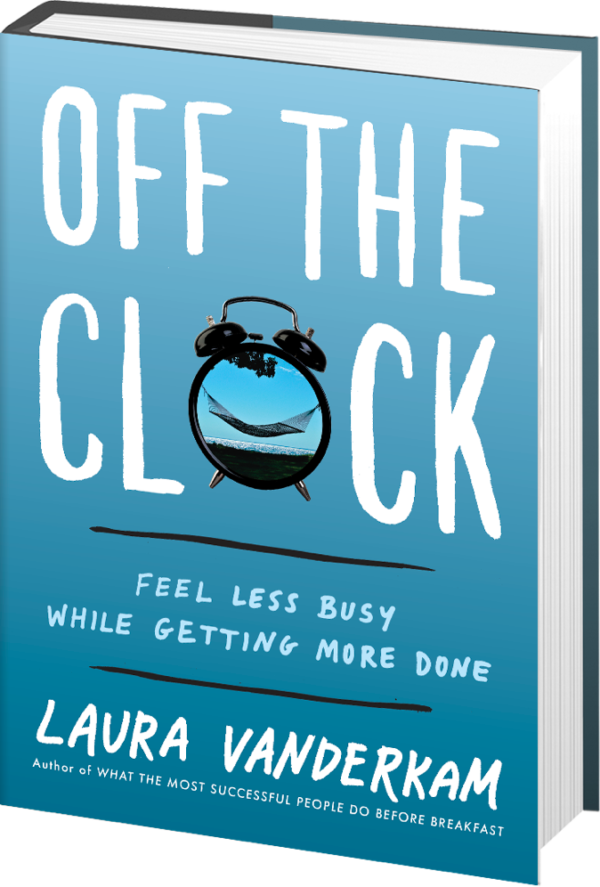 "For every minute you spend inside this book, you'll get back ten. Off the Clock will show you how to spend your hours more meaningfully, reclaim vast amounts of wasted time, and live a better life. Picking up this book will be one of the most valuable investments you make in yourself."
—Chris Bailey, author of The Productivity Project
"Laura Vanderkam is one of the world's leading experts in time management and productivity. If you're feeling too busy, stressed out, or overworked, reading her insights in Off the Clock can change your life."
—Dorie Clark, author of Stand Out and adjunct professor, Duke University's Fuqua School of Business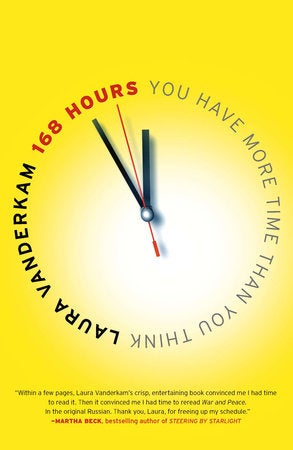 168 Hours
You Have More Time Than You Think
It's an unquestioned truth of modern life: we are starved for time. We tell ourselves we'd like to read more, get to the gym regularly, try new hobbies, and accomplish all kinds of goals. But then we give up because there just aren't enough hours to do it all. Or if we don't make excuses, we make sacrifices—taking time out from other things in order to fit it all in. There has to be a better way…and Laura Vanderkam has found one.
After interviewing dozens of successful, happy people, she realized that they allocate their time differently than most of us. Instead of letting the daily grind crowd out the important stuff, they start by making sure there's time for the important stuff. When plans go wrong and they run out of time, only their lesser priorities suffer. Vanderkam shows that with a little examination and prioritizing, you'll find it is possible to sleep eight hours a night, exercise five days a week, take piano lessons, and write a novel without giving up quality time for work, family, and other things that really matter.
Available as paperback or eBook.
272 pages; April 31, 2011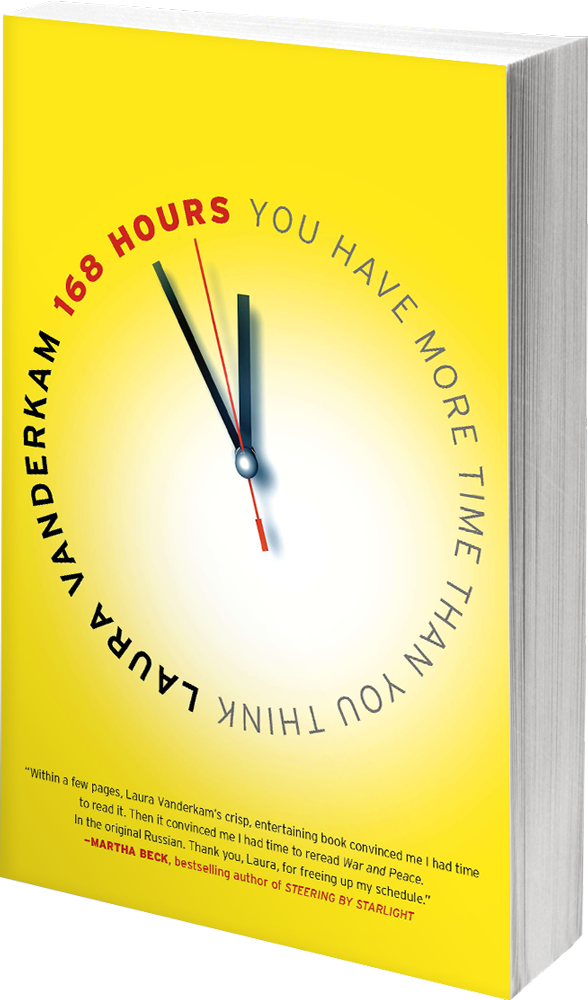 "168 Hours should be an eye-opener for every one of us who leads a busy, hectic life. Reading it made me appreciate how much 'true' amount of time I really have and how to use it wisely and optimally to boost productivity, efficiency, and joy."
—Sonja Lyubomirsky, author of The How of Happiness
"This book is a reality check that leads any reader to say, 'I do have time for what is important to me.' Full of real-life examples, Laura Vanderkam teaches how to pack what matters most into both your work and home life. A must read if you are looking for life-changing strategies to make your next minute, hour, or 168 Hours more meaningful."
—Jones Loflin and Todd Musig, co-authors of Juggling Elephants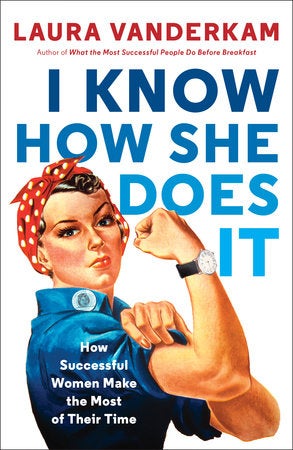 I Know How She Does It
How Successful Women Make the Most of Their Time
Everyone has an opinion, anecdote, or horror story about women and work. Now the acclaimed author of What the Most Successful People Do Before Breakfast shows how real working women with families are making the most of their time.
Instead of relying on scattered stories, time management expert Laura Vanderkam set out to add hard data to the debate. She collected hour-by-hour time logs from 1,001 days in the lives of women who make at least $100,000 a year. And she found some surprising patterns in how these women spend the 168 hours that every one of us has each week.
With examples from hundreds of women, Vanderkam proves that you don't have to give up on the things you really want. I Know How She Does It will inspire you to build a life that works, one hour at a time.
Available as paperback, audiobook, or eBook.
320 pages; January 3, 2017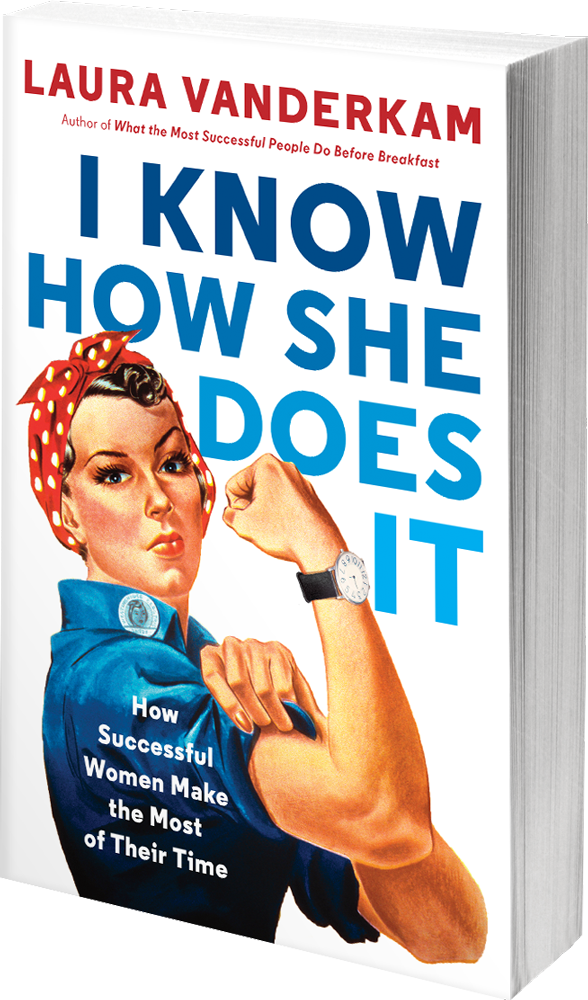 "For many years I've wanted to see reflected in our collective conversation what I know to be true in women's lives: that many of us are happily combining work and motherhood, and loving both. Laura Vanderkam has written the book that's been sorely missing, and she does so with an impassioned, eloquent voice, important new research, and the warmth of a dear friend."
—Tara Mohr, author of Playing Big
"This book could have been titled "How to Be a Superhero," because that's how it makes you feel and act after reading it. Vanderkam's curiosity for high performance and what makes it possible is infectious. Packed with research from real lives and tips for real change, this book is sure to help women around the world discover their own path to success.
—Jon Acuff, author of Do Over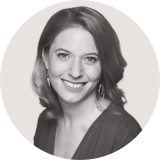 Interested in learning more?
Laura Vanderkam's time management strategies can help your team do more in less time. Contact us to learn more about what she can bring to your organization.