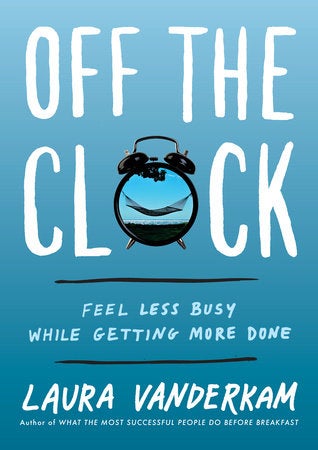 Off the Clock
Feel Less Busy While Getting More Done
Most of us feel constantly behind, unsure how to escape feeling oppressed by busyness. Laura Vanderkam, unlike other time-management gurus, believes that in order to get more done, we must first feel like we have all the time in the world. Think about it: why haven't you trained for that 5K or read War and Peace? Probably because you feel beaten down by all the time you don't seem to have.
In this book, Vanderkam reveals the seven counterintuitive principles the most efficient people have adopted. She teaches mind-set shifts to help you feel calm on the busiest days and tools to help you get more done without feeling overwhelmed.
Available as paperback, audiobook or eBook.
 256 pages; May 29, 2018