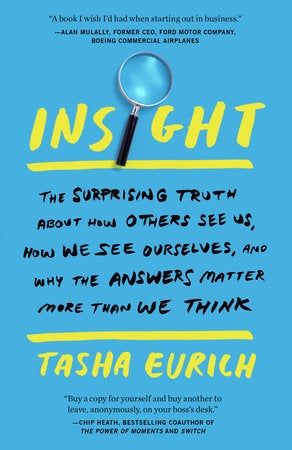 A Business Insider Best Book of 2017
A Strategy + Business Best Business Book of 2017
Most people feel like they know themselves pretty well. But what if you could know yourself just a little bit better—and with this small improvement, get a big payoff…not just in your career, but in your life? There's just one problem: most people don't see themselves quite as clearly as they could. Fortunately, reveals organizational psychologist Tasha Eurich, self-awareness is a surprisingly developable skill. Integrating hundreds of studies with her own research and work in the Fortune 500 world, she shows us what it really takes to better understand ourselves – and how to get others to tell us the truth about how we come across. Through stories of people who've made dramatic gains in self-awareness, she offers surprising secrets, techniques, and strategies to help readers do the same.
Available as paperback, hardcover, eBook, and unabridged audio
386 Pages; May 02, 2017