Designing
Your
Life
Bill Burnett and Dave Evans show how to design a work life focused on growth and filled with possibility.
Mix and match our content to create a customized experience for your team.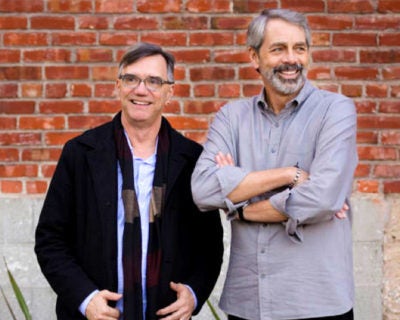 Speaking Engagements
In interactive presentations, Bill Burnett and Dave Evans speak together or individually to introduce teams to "design thinking" tools that bring a fresh perspective to the work–life balance conversation.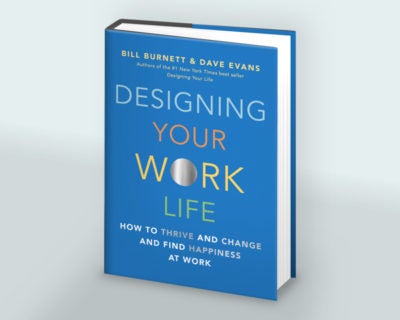 Books in Various Formats
Design thinking can apply to everything from reframing a sticky problem to generating creative ideas. By utilizing the practices of a design mindset, readers can learn to thrive in any environment.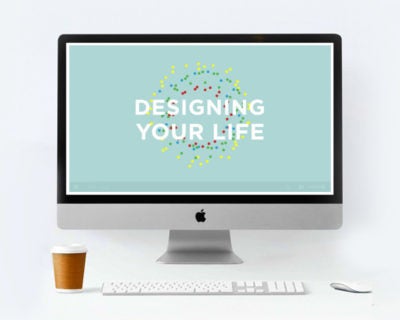 Bonus Content
Discover more about applying design thinking to your work life with curated content, including the Workbook, discussion guide, and CreativeLive eCourse, "Designing Your Life: How to Build a Well-Lived, Joyful Life." Click here to download a discussion guide for Designing Your Life to use with your team.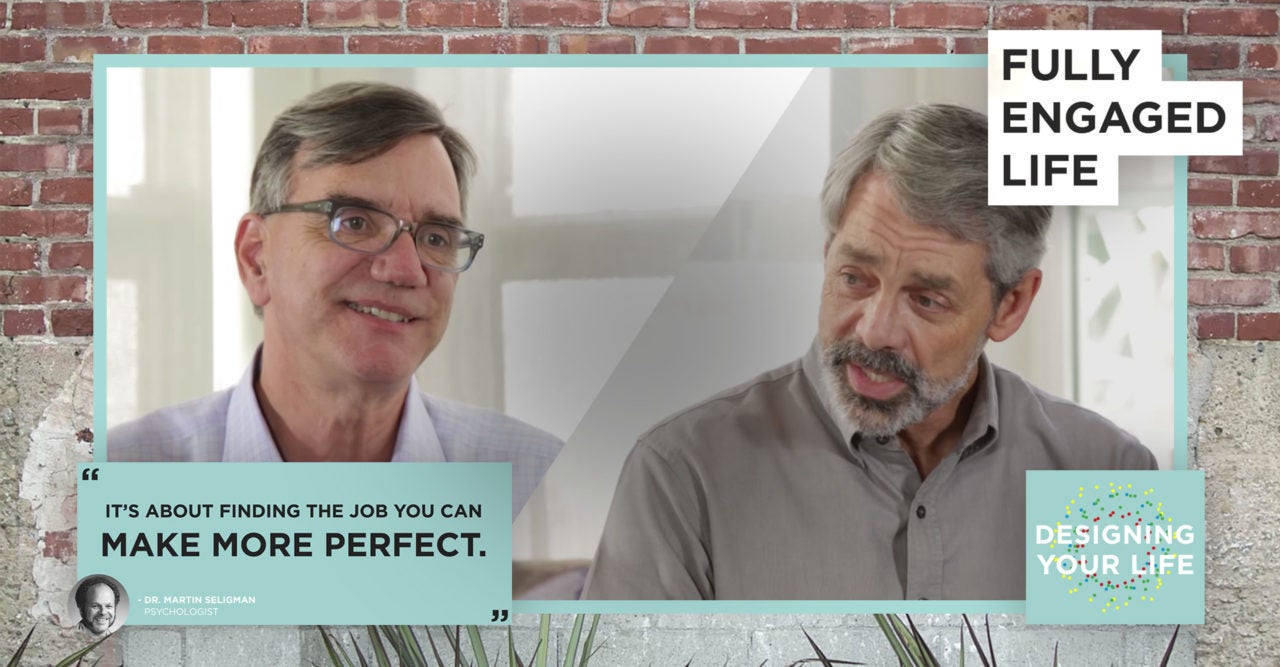 "Let's make sure that we design the fully engaged life—the this-is-interesting-to-me life." Bill and Dave preview the tools teams need to "get unstuck" and become more fully engaged in their careers.
"Life has questions. They have answers…Learn how to find a fulfilling career…and kill your 'wicked problems' dead."

"Dave introduced some fresh thinking and sparked a lot of discussion...I think people were surprised at how much fun they had and there was a lot of laughter."

"Dave was OUTSTANDING! He created such a buzz on day one that people were still talking about it all the way through the close of the conference."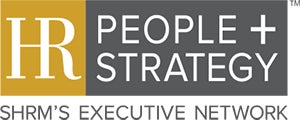 "We put ourselves in [Bill's] hands for 4 hours and emerged more thoughtful and energized than I could have hoped for."

"This [is] the career book of the next decade and . . . the go-to book that is read as a rite of passage whenever someone is ready to create a life they love."
David Kelley, Founder of IDEO
Program Topics
Designing Your Work Life Workshop

Using their innovative approach, Bill and Dave teach teams how to approach work like a designer: to navigate roadblocks, take risks, and reframe situations.

Design Engagement

Engaging teams is essential to any organization's success. In this talk, Bill and Dave equip managers with the tools they need to help their teams thrive, stay passionate, and maintain a healthy work–life balance.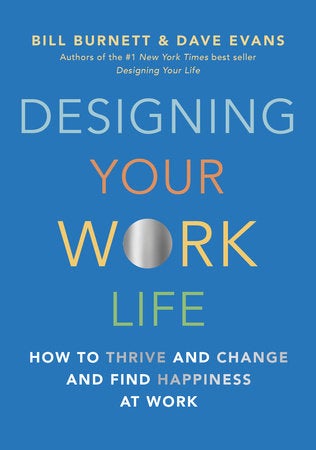 Designing Your Work Life
How to Thrive and Change and Find Happiness at Work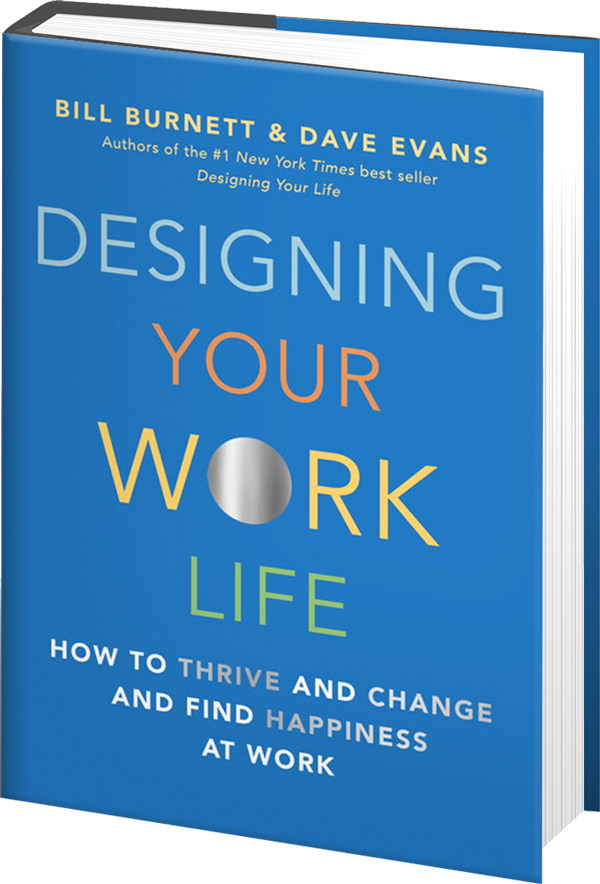 "Design thinking is for people like you, whether you receive the paycheck or sign the paycheck. This book is full of ideas and tools that will help you not only create more meaning in your life, but also build more joy into each workday….We believe that we can all learn to design a way to thrive at work and create a workplace that's better for everyone. And the good news is, it's not going to be that hard."
—Excerpt from Designing Your Work Life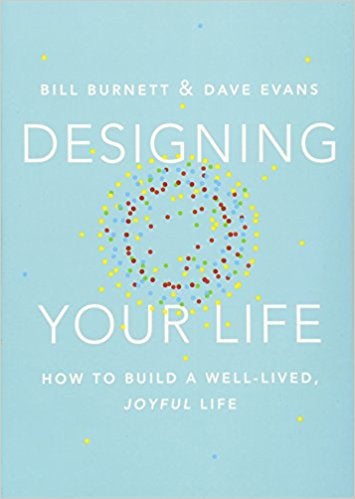 Designing Your Life
How to Build a Well-lived, Joyful Life
Designers create worlds and solve problems using design thinking. Every design starts with a problem that a designer or team of designers seeks to solve.
In this book, Bill Burnett and Dave Evans show us how design thinking can help us create a life that is both meaningful and fulfilling, regardless of who or where we are, what we do or have done for a living, or how young or old we are.
Available as Hardcover, Ebook, or Unabridged Audiobook
272 pages; Published September 20, 2016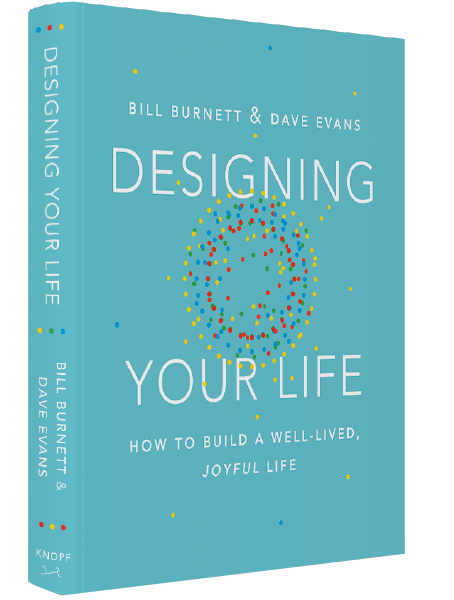 "Designing Your Life walks readers through the process of building a satisfying, meaningful life by approaching the challenge the way a designer would…You should read the book. Everyone else will."
—Daniel Pink, bestselling author of Drive
"The prototype for a happy life…Burnett and Evans show how to apply Stanford's famous design principles to finding your place in the world, as a recent graduate or mid-career."
—NPR's Brian Lehrer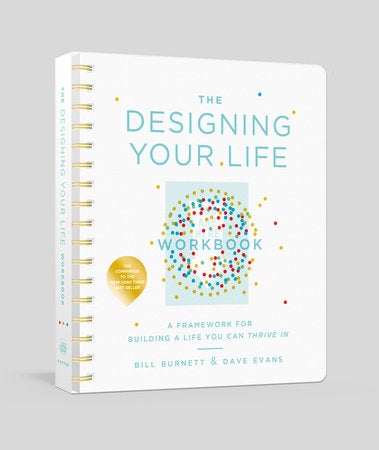 The Designing Your Life Workbook
A Framework for Building a Life You Can Thrive In
The Interactive Companion to the #1 New York Times Bestselling Book
Based on the wildly popular Stanford course that started the life design movement, this notebook allows you to dig deeper into your curiosities, motivations, and skills; define your goals; and track your progress. The Designing Your Life Workbook is your dynamic roadmap to building a joyful, fulfilling life that always holds the possibility of surprise.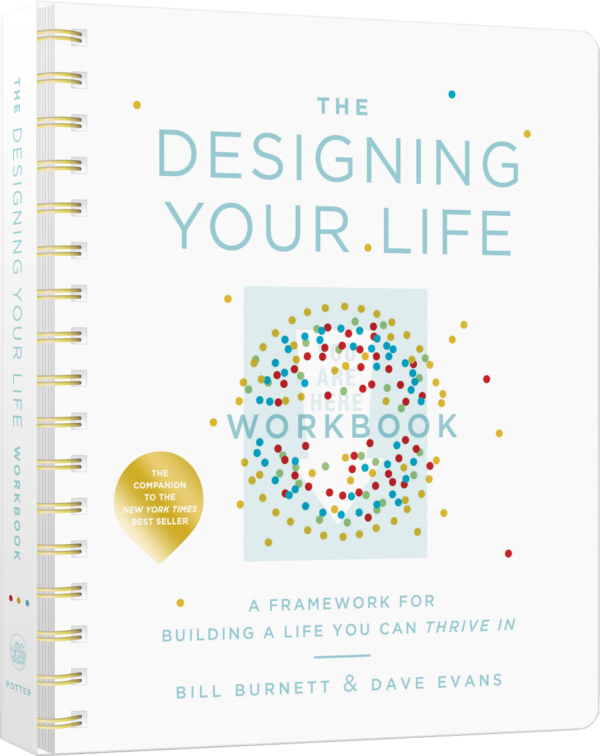 "Burnett and Evans believe there isn't one perfect job waiting for us any more than there is one perfect solution to a design problem. Rather, our professional lives are journeys that involve trying lots of jobs in order to find the ones that make us happy."
—Ina Garten, cookbook author and host of Food Network's Barefoot Contessa
"An empowering book based on their popular class of the same name at Stanford University . . . Perhaps the book's most important lesson is that the only failure is settling for a life that makes one unhappy."
—Publishers Weekly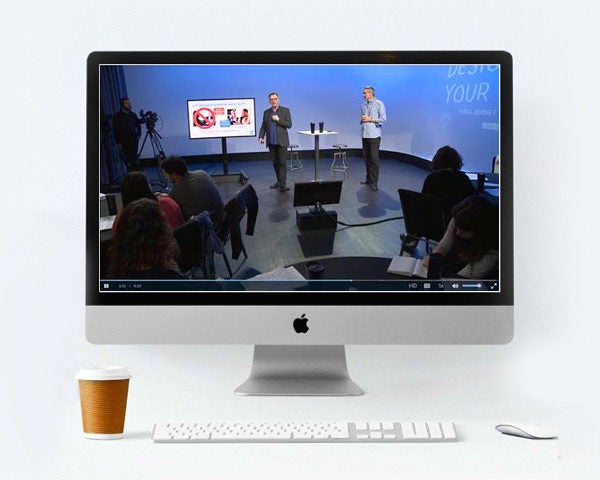 Use Design Thinking To Help You Become Unstuck
Do you feel stuck and anxious about the future? Do you feel like you should know what you want to do with your life but you aren't sure which direction to head?
Stanford professors Bill Burnett and Dave Evans are joining us at CreativeLive to teach a class based on their #1 New York Times bestseller, Designing Your Life.
By leveraging proven design thinking principles used by leading companies such as IDEO, IBM, and Apple, they will teach you how to apply that same methodology to making your biggest life decisions. Regardless of age, income, or stage in life, their unique approach to designing your life will give you the actionable tools necessary for becoming unstuck and creating a more meaningful life. You will learn how to ask the right questions, eliminate old ideas that are not working and test new approaches to your life.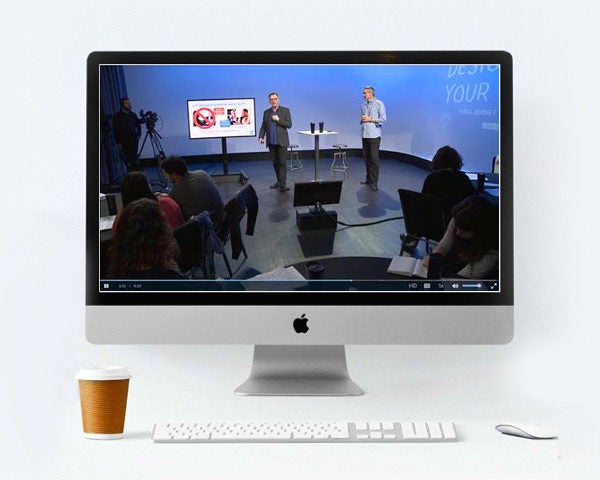 "Bill and Dave's context is a catalyzing bridge I haven't found elsewhere, just right for my experience and background. Previous introductions to design thinking weren't meaningful for me as this is. I can't thank Bill, Dave, and, of course, CreativeLive enough!"
— CreativeLive Course Participant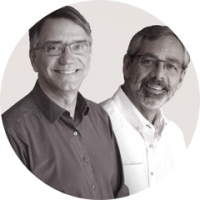 Interested in learning more?
Bill Burnett and Dave Evans are available to speak to your team individually or together. Contact us for more information about how they can help transform your team.